Create, Schedule, Enhance, Automate,
Unlimited & A Whole Lot More
FOR ONE DOLLAR!?
100% Handsfree Content Creation + Scheduling + Unlimited A.I. Usage
If You Grab This Upgrade Today We'll Include:
Text To Image:

Generate an image from text you enter

A.I. Content Improvement:

Google won't flag your BETTER content

Content Highlights Creation:

Punchy descriptors for social, etc.

Unlimited Websites:

Use on any site you own.

Exclusive Training:

Helpful content to help you grow your business.

FULL Automation:

stop stressing & start profiting

Powerful Scheduler:

Get ahead and stay there!

UNLIMITED AI:

No limits on your usage.

Generate

UNLIMITED

content
Hey, it's Ijlal along with Neil! (again)
And first off, CONGRATULATIONS! 
​
You just picked up Content Gorilla AI which was a very wise decision on your part. An email containing the details on how to access Content Gorilla AI should be on it's way to your inbox.  
​
I can't wait to take you by hand and walk you through all the amazing things it can do for your website.
​
But before I do that - I wanted to make you an offer. 
​
See - this is the third full version of Content Gorilla. People who have an active UNLIMITED edition of Content Gorilla 1.0 or 2.0 automatically get the AI upgrade and any other upgrades for free. 
​
Which means, if today, you upgrade to the UNLIMITED version of Content Gorilla AI, you will ALSO get all upgrades included when we release any future editions of Content Gorilla next year, or the year after!
​
But more on that shortly...
​
See you already got Content Gorilla AI which means you're super close to completely automating your website's content creation with the power of Artificial Intelligence and I know you're in a hurry to start creating your content with Content Gorilla AI. And you should be – good content can quadruple your traffic and sales. We've done that over and over again with our sites. 
​
But good content is also difficult to create and automate.
​
When you start using Content Gorilla, you will realize how easy it is to create a new post and get traffic. But it might take you 10-15 minutes to do that. 
​
Now imagine if you have 10 sites – you will spend about 2-4 hours a week creating content for them. 
​
What if you could automate all this? 
​
And do more?
Get Ready, Because With Content Gorilla AI UNLIMITED You get:
Text To Image
Anything you can type up, we can create for you.
A.I Content Improvement
Great SEO needs great, human-like text. Get yours.
Content Highlights
Meta descriptions & Social Post Content you can use.
Automation
100% automated content creation
Scheduler
Pre-schedule all videos from a channel to be published as posts
Long-form Content
 Merge multiple videos to build 1 bigger post
AI Unlimited Usage
 Use Content Gorilla AI on Unlimited websites you own
Monetization
 Direct traffic to your offers using the moneyphrasing feature.
Improve SEO
 Automatedly internal link your content and improve your search engine rankings.
Faster Content Writing
Optimize your content using the article outline workflow.
Let me walk you through all the crucial upgrade benefits you will see on this page. Trust me – after you look at everything here, you'll want to use Content Gorilla AI UNLIMITED on all your sites.
All you need to do is setup a few keywords, and Content Gorilla AI Unlimited will go to YouTube to get authority videos with high views. It will then convert these videos into great content, and automatically post them on the blog. You can of course go in and use our powerful AI to expand and even edit these posts further.  
But imagine every post being made with YOUR call-to- action (to drive more leads or sales) without the need of you going in every couple days. With this upgrade you can truly set and forget the content posting job and we take care of the rest.
Text To Image
This is a feature we are really excited about. And I think you are too. Instead of having to hire a designer or artist, just tell Content Gorilla AI 2.0 what you want. And you got it! Red panda riding a giraffe? You got it! Quick logo for a new product–BAM! Do all you want, it's UNLIMITED.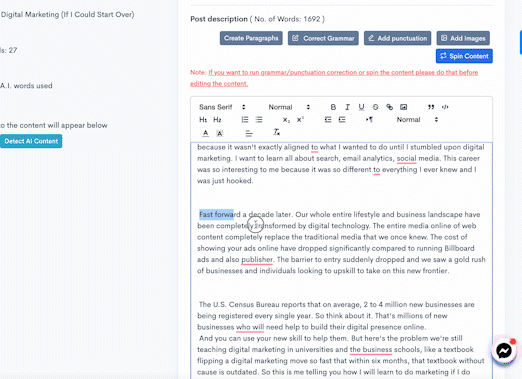 A.I Content Improvement
You've heard the rumors. Google doesn't like A.I. generated content. Whether it's true or not, we've got you covered: They'll never know. You can also simplify, enrich it or add jokes, emphasis, counterpoints….and lots more. Do it all you want, it's UNLIMITED.
Content Highlights
Quickly generate relative, helpful meta descriptions to bump you to get you great SEO results. Plus create punchy social post content you can use. Do all you want, it's UNLIMITED.
The Scheduler
100% hands-free automated content creation 
With Content Gorilla AI you can create elegant content instantly. But when you do this – you need to go in search and create content every time you want to post something. 
With this upgrade, we have built in an automated AI that goes in and builds elegant content for you instantly – even without your involvement.
The Automator
Pick *ANY* channel on YouTube and automatically convert all OLD & NEW content into new blog posts without manual input.
Moneyphrasing
Hyperlink specific keywords (or phrases) in all published articles on one/all of your websites.
Article Outline Creator
Helps you stay organized and focused throughout the entire article creation process
Unlimited Internal Linking
Ever visit a blog post and see those "You may also like" kinda links that take you to more other posts on the same blog?
Well - they do that to retain the "link juice" as they call it.
And it helps with keeping your visitors on your sites for longer - which reduces the bounce rate. 2 pretty big factors in ranking on Google.
Content Gorilla AI automatically searches your blog for posts related to the one you're just about to create and when it finds something related, it automatically adds a link at the bottom of your post so your visitors will too stay on your blogs longer.
The Tray
Long-form Authority Content
Combine multiple videos to build one bigger post. See, single video-to-post will give you content anywhere from 800-1200 words which is already good and highly relevant but what if you want to create the kind of content that goes Viral and generates thousands of clicks and hundreds of shares?
Look, you've probably heard how readers attention span is very short these days since majority of the readers are mobile users and how you should keep your content small and all that fluff...
But, according to a research done by Okdork on the top 10% of the most shared articles of all time - it turns out that the opposite is what is actually true.
As you can see the most shared articles are the ones between 3000-10,000 words. So, if you are really trying to create a dent with your content, the UNLIMITED upgrade is for you. Not only will it allow you to create long-form content that will go viral, but it's also proven to rank higher on Google.
But that's not it though, you can also use the Tray to create the kind of content that ranks the highest on Google.
I am sure you've noticed that whenever you search for anything on Google the highest ranking articles are of these kind
See the pattern?
Google loves these list-like articles so much that it rewards them with higher rankings.
These are all the results from the first page of Google.
Using the Tray Feature in Content Gorilla AI UNLIMITED you can merge reviews of different products and create a list-like article which I am sure Google will then reward with higher rankings :)
Unlimited Usage
Install and use Content Gorilla AI UNLIMITED on unlimited websites you own.
No limits what so ever.
And with the features you have seen, Content Gorilla AI will continue working for you.
New Features
See, everyone gets updates but only UNLIMITED users get the advantage of seeing the new features at no additional out-of-pocket costs. That's what we offered last time (and so people who had this upgrade got a FREE upgrade into AI). Now think how profitable this will be if you didn't have to pay again for the NEXT upgrade!
With Content Gorilla AI on it's own you already have the potential to generate unlimited content at a push of a button. But I really wanted to go the extra-mile and offer you an upgrade which might change the way you manage your business and content creation on it's head.
Do know that Content Gorilla AI UNLIMITED is not a required upgrade. It's 100% optional and only designed for the people who really want to up their content marketing game.
I'll give you a once in a lifetime opportunity to upgrade to the UNLIMITED version for a very huge discount. Instead of paying $564/year, I'll let you in at a staggering price point...
We Are Offering Two Exclusive Bonus ABSOLUTELY FREE When You Upgrade To Content Gorilla AI UNLIMITED Today!
BONUS 1:
Video Analytics Plugin
Video Analytics Plugin Is Your Companion Solution to Google Analytics for Tracking Embedded Video Usage on Site! This plugin is the ultimate analytics that provides bloggers with live tracking, insightful data, and analysis of what videos are truly consumed on their sites.
BONUS 2:
Video Analytics Plugin
Video Analytics Plugin Is Your Companion Solution to Google Analytics for Tracking Embedded Video Usage on Site! This plugin is the ultimate analytics that provides bloggers with live tracking, insightful data, and analysis of what videos are truly consumed on their sites.
REAL TALK
You may be wondering: Why is it a recurring price? Why not one time? Here's a couple things to keep in mind with content generation:
If you were to hire someone to create a blog post for you, it would cost you about $100 each time. This is a recurring charge you would have to pay if you wanted fresh content. But you are limited in the number of changes and you usually can't ask for a complete rewrite if you don't like it.

We do not simply use a "spinner" to grab words out of a thesaurus, we are using the latest, most powerful Artificial Intelligence engine that is constantly crawling the internet to learn more and more so as to do a better job. This has a recurring cost per word.

Because we are buying the AI words in bulk, we can supply it for under $5. Now of course, you could go out and create your own Content Gorilla AI to do the work for you and then pay only $5 per blog post. But that would cost several thousand dollars in development and then the recurring charge of hosting and traffic and then the $5 per post.

So there is currently no way around you or us paying recurring for such a powerful Artificial Intelligence platform. 

The beauty of Content Gorilla AI is that we do all the hard work of development and hosting, and updates and you just get to enjoy all the benefits, at a recurring price, true, but we are both paying recurring fees for Content Gorilla AI 2.0, and I can assure you, our cost is much higher than $37 per month.
​
I hope this helps you understand why such an amazing offer has to have a recurring price.
$2,364
$1
For first 30 days, then $97/month
--------------------------------------
This will never be made available at this price again.
--------------------------------------
UNLIMITED

AI USAGE

UNLIMITED

Text To Image Usage

UNLIMITED

A.I Content Improvement

UNLIMITED

Content Highlights

Unlimited

usage on the websites you own

Unlimited Integrations:

LinkedIn/Twitter/FB Pages + Groups

Moneyphrasing

Article Outline Creator

Unlimited

Internal Linking 

Channel Scheduler

100% Automate your Content Creation

Publish long form High-Authority Content

Syndicate content on 50+ social media profiles

AI Image Generator
Fast Action Bonuses:
Video Analytics Plugin

WP Engage Plus Plugin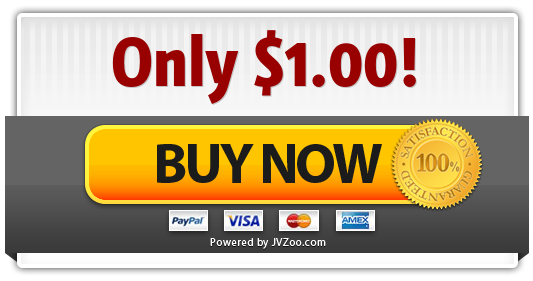 Today only, you can get your hands on Content Gorilla AI UNLIMITED at a very limited time discounted fee of $37/m (with unlimited words) instead of the $97/yr for 2 million word option (the UNLIMITED AI Words will NOT be available after the launch has ended) that we'll be offering after the launch period is over.
When you purchase Content Gorilla AI UNLIMITED, we will signal our servers and your account will automatically be upgraded to the UNLIMITED version.
With Content Gorilla AI UNLIMITED you are ready to take your Content creation & marketing to a whole new level. 
You can completely automate the content creation process using the scheduler, you can create long-form content that goes viral, you can create list-like blog posts that rank higher on search engines, and on top of all that you can siphon content from a single channel for perpetuity. With 1 click. 
Now I can't give you any further discounts or add more value then what I have already done here. But what I can do is make the decision making process easy for you by taking all the risk on myself
I am so confident that you will love Content Gorilla AI UNLIMITED that for the next 14 days I am letting you take it on a test-drive and even if on the 13th Day, 23rd Hour & 59th Second you decide that Content Gorilla AI Unlimited is not for you, just ask for a refund and I will give you 100% of your money back. No Strings attached.
FAQs
​
Q: Wait…how much is it today? 
A: The cost to you today, for UNLIMITED is $1. That's the price for the first thirty days. After that you will be billed $37/month for UNLIMITED.
Q: How many sites can I use Content Gorilla AI UNLIMITED on?
A: You can use Content Gorilla UNLIMITED on unlimited number of sites owned by you.
Q: What if I need help with installation?
A: We have a full documentation and video tutorials showing step by step everything.
From installation to configuration to usage.
If you get stuck anywhere, we have a support team all set and ready to help you out.
Q: Can I use Content Gorilla AI UNLIMITED for my clients?
A: No. Content Gorilla UNLIMITED only gives you rights to use it on sites that are owned by YOU.
On the next page, you will see an agency offer, if you decide to upgrade to an agency, you will be able to use Content Gorilla AI for your clients.
Q: What is the "Fair Use Policy" for Content Gorilla AI UNLIMITED Words?
A: We will start you at 500,000 words per month. If you need more, just drop us an email and we'll increase you as needed.
Every effort has been made to accurately represent our product and it's potential. Any claims made of actual earnings or examples of actual results can be verified upon request. The testimonials and examples used are exceptional results, and don't apply to the average purchaser. They are not intended to represent or guarantee that anyone will achieve the same or similar results. Each individual's success depends on his or her background, dedication, desire and motivation. As with any business endeavor, there is an inherent risk of loss of capital and there is no guarantee that you will earn any money.
By making a purchase on this website, you agree to abide by all our policies and will not be misusing our product(s) for any wrongful purposes.